Buffy the Vampire Slayer
into a new film. Most people are not pleased about this, though
some are hopeful
. This news got me to thinking about the ways in which the series really work and the ways in which it majorly fails. My two biggest complaints about the Buffyverse are the consistent wonkiness re: issues of sexual consent (see
this post
if you're interested) and the race!fail. Do the writers seriously expect us to believe that this California town is
that
full of white people? Yeah, right.
So I thought I'd take this opportunity to give us a look at what a non-whitewashed
Buffy the Vampire Slayer
would look like. This, my friends, is a race!swap casting.
A quick thanks to those of you on my flist who helped (especially

angearia
,

eleusis_walks
,

ploratrix
, and

eilowyn
, as well as anyone else I might have forgotten). Y'all are awesome.
And a warning:
I think it's pretty safe to say that you will never see such a collection of pictures of gorgeous people assembled in one place. Your computer screen might actually melt. But don't blame me. I'm warning you! [This is another way of saying that this post is anything but dial-up friendly.]
Buffy the Vampire Slayer:
A Race!Swap Casting



Antonia Thomas as Buffy Summers



This woman is absolutely stunning on Misfits. The first thing you notice is that she's insanely gorgeous (and has beautiful green eyes like Sarah Michelle Gellar) and that's kind of where you stall at the beginning. Misfits in general is wonderfully cast, and it takes a bit of time to realize just how good her more subtle acting is (look, Robert Sheehan is distracting, okay? It's not my fault). But she's capable of heartbreaking vulnerability (just like SMG) as well as bitchy badass-ness (just like SMG). I think she'd easily prove that she can do just about anything.

Harry Shum, Jr. as Xander Harris


Everyone who watches Glee (and even those, like me, who've given up on it) thinks he's adorable and funny and way more talented than the show lets him prove. This role would let him prove it. He's unafraid of going goofy and is totally believable as just your average guy.

Malese Jow as Willow Rosenburg


Her portrayal of Anna (*sob*) on The Vampire Diaries let her show off her range: she can play a kind, matter-of-fact, slightly geeky girl and then turn around and play heartbroken long-living vampire who will do anything to save her mother, but there's still a core of goodness to her that would make her portrayal of Willow's fall to darkness in S6 all the more affecting.

Chiwetel Ejiofor as Rupert Giles


Favorite actor alive. British. Debonair. Can play any role you throw at him. Oh, yeah. I didn't even have to think about this one.

Nicholas Gonzalez as Angel


I…haven't actually seen him in anything? But come on—Angel has to be Latino, and this guy is gorgeous, and apparently quite talented. David Boreanaz wasn't the best of actors when he started out on the show, but the role forced him to grow and by the time his spin-off ended, he was excellent. I have no reason to think that Nicholas Gonzalez couldn't follow the same route.

Michael Obiora as Spike


Remember that guy who flirted with Carey Mulligan in the greatest episode of Doctor Who ever? And how my soul was crushed when the weeping angels pulled him through time and he turned out to be all old and dying? Yeah, this is that guy. Who turns out to have epically gorgeous cheekbones and a real London accent. AND OH MY GOODNESS ARE YOU PEOPLE PAYING ATTENTION HE EVEN DOES THE HEAD TILT. Alrighty then!

Brenda Song as Cordelia Chase


I feel slightly more legitimized choosing Brenda now that she's been in something "real"--she was the Eduardo's psychotic girlfriend in The Social Network. She's gorgeous and has the background playing the spoiled rich girl, but I'd like to see her grow into a character with more substance, and if there's one thing Cordelia does, it's grow. She also has a way of just exuding big emotions that Charisma Carpenter was fabulous at.

Danny Pudi as Daniel "Oz" Osbourne


I struggled with finding someone to cast as Oz until I wrote down his qualities and realized that Danny Pudi has them. True, he's is a bit too old for the part, but he makes you forget that on screen. He's taller than Seth Green, but he's still a small guy in that he doesn't take up much room and doesn't look very threatening--which makes his double-life as a werewolf all the more interesting--he can inhabit stillness and silence, and he can also deliver sarcastic and hilarious one-liners with great aplomb. And I'll bet he could make us all sob when he has to leave Willow in S4.

Selena Gomez as Anya Jenkins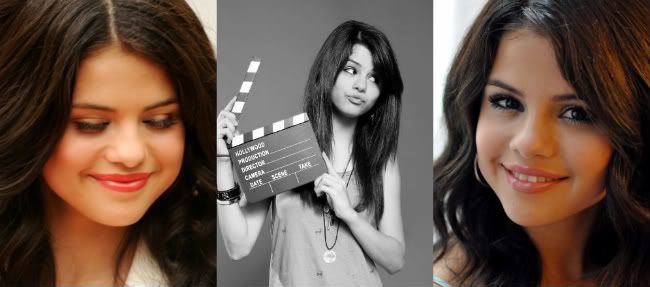 Stop looking at me that way and hear me out! Yes, she's a Disney Kid, and no, she doesn't need to be anywhere near a "singing" career. But when it comes to comedic acting, this girl is the real deal: her timing is flawless enough that I actually watch that silly show where she's a wizard. Her style is a little bit more sarcastic and dry than Anya's, but I'd love to see her take on "newly human and strangely literal" because I think she'd knock it out of the park. I don't know if she's capable of pulling off Anya's more vulnerable moments (see: "The Body," "Hell's Bells," various moments in S7), but I'd like to see her give it a try. Have I convinced you?

Q'orianka Kilcher as Tara Maclay


She has the earthy, gentle beauty that Tara does, and she, like Amber Benson, has a slightly bigger build than most actresses (and by slightly, I mean very, very slightly—Amber's a small person, too, you just don't notice it when she's standing next to Alyson Hannigan and SMG). She's obviously very committed to her craft, and I'd like to see her, like Amber, dig for the layers in Tara.

Jay Hernandez as Riley Finn


Riley was so hard to cast that I was thisclose to saying "Screw it," and casting Taylor Lautner as a joke. But ultimately I decided to go with Jay. Too old? Almost certainly, but he has a youthful look about him and a genuine, down-to-earth quality that Riley demands. Though this is one role I'm open to suggestions on, as I really struggled with it.

Nieko Mann as Dawn Summers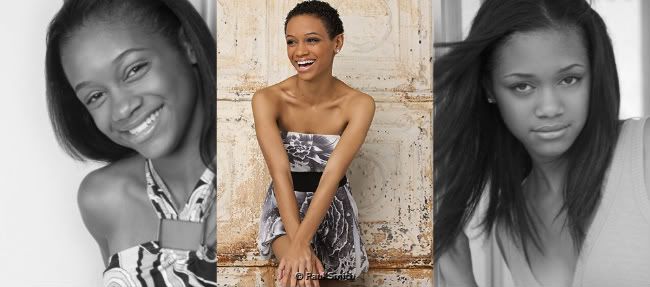 She has the experience playing a little sister on Friday Night Lights and she also has that long-limbed gangly-ness that makes Dawn so realistically early teen. And I'm personally really fond of Dawn, so this role is quite important: you have to believe that she's going through an identity crisis and that her sister would be willing to die to save her. Nieko could pull this off.

Naya Rivera as Faith Lehane


Totally comfortable with her sexuality? Check. Completely badass? Check. Believable as someone who comes from a rough background? Check. Would be totally fantastic at playing up the subtext with Antonia? Check. We'd all love to see her have a complete emotional breakdown on the inevitable spinoff? Check. We've found ourselves a Faith.

Jasika Nicole as Jenny Calender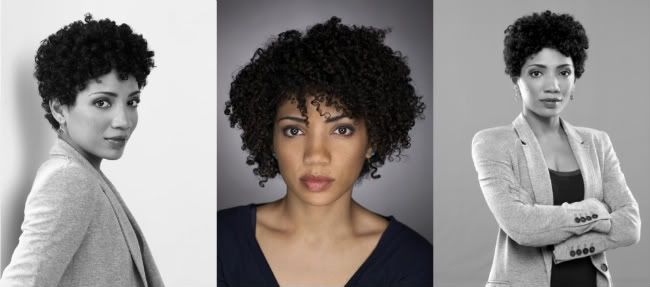 I don't actually watch Fringe, but everyone on my flist is a huge fan of this woman and I got several nominations for her in this role. Since everyone I trust says she's excellent, I went with it.

Erica Gimpel as Joyce Summers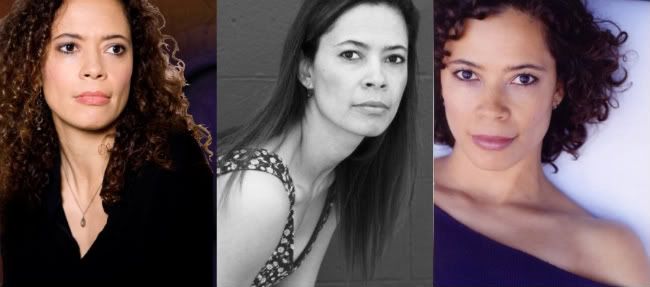 She's already played a single mom who's more than a bit out of her depth on Veronica Mars and did it without losing the audience's sympathy at all. She has that delicate-boned quality that Kristine Sutherland does, and while she doesn't look exactly like them, she resembles Antonia and Nieko just enough that it wouldn't be too difficult believe she's their mother.

Matt Bomer as Robin Wood


What sold me on this one is Buffy's line about Robin Wood being "almost too charming to be real." Have you watched White Collar?

Nina Dobrev as Kendra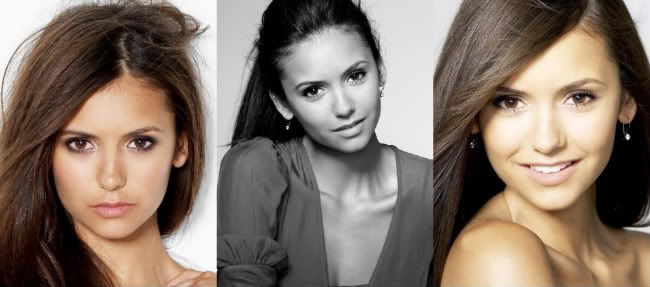 Nina could quite easily embody Kendra's very emotionless approach to Slaying and also thaw out a bit through interaction with Buffy. And her Bulgarian accent could be a nice stand-in for Bianca Lawson's Jamaican one.

Dana Davis as Harmony Kendall


The six of us who watched 10 Things I Hate About You know that she's hilariously awesome at playing the bitchy Queen Bee, so let's demote her a position and let her play Cordy's right-hand girl. She can do the ditz thing, and how funny would she be as a vampire?

James Kyson Lee as Wesley Wyndam-Pryce


James Kyson Lee would be wonderful as a stuffy, pompous Watcher, don't you think? And he's quite as angular as Alexis Denisof as well.

LeVar Burton as the Master


I DON'T KNOW, OKAY? I JUST LOVE HIM AND MY GUT TOLD ME TO GO WITH IT SO I DID. I HAVE NO JUSTIFICATION EXCEPT THAT HE PRETTY MUCH WAS MY CHILDHOOD, BETWEEN READING RAINBOW AND GEORDI LA FORGE. LEAVE ME ALONE.

Dichen Lachman as Drusilla


She played crazy and tormented on Dollhouse and proved her range; I'd like to see her take on Dru's more fey qualities and symbolic way of speaking. No one could be as perfect as Juliet was in that role, but Dichen's talent is obviously growing, and I think she'd attack this role with real vigor.

Katerina Graham as Darla


I needed an actress who resembled Antonia, and Katerina works for me. She also has a fantastic bitch face and would have no problem playing the HBIC of the Fanged Four.

Dennis Haysbert as Mayor Richard Wilkins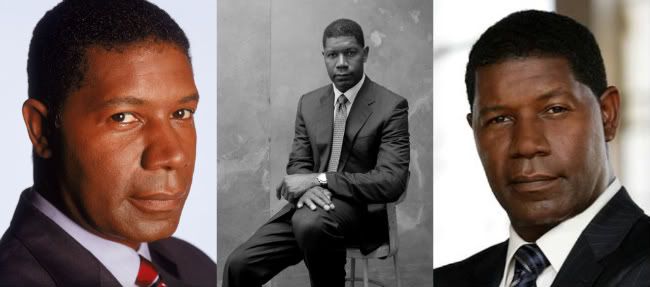 He absolutely exudes trustworthiness (whenever an All-State commercial comes on, I seriously consider changing my insurance because I just like him so much!), and he's already played a president. Why not a mayor? He's usually given parts with such gravitas that I think he'd quite enjoy hamming it up in this role for a change.

Tahmoh Penikett as Adam


All this role really requires is for the actor to be a large man wearing a lot of makeup/prosthetics and stomp around looking grumpy and speaking robotically. Honestly, Tahmoh's way, way too good for this role, but I find him pleasant to look at, so I'm going with it. Also, his First Nations background and the horrific history of the way the medical community has treated Native peoples in North America will add some real pathos to Maggie Walsh's experiments and perhaps bring some attention to that evil chapter in North American history.

Archie Panjabi as Dr. Maggie Walsh


Oh, can this woman do coldly intelligent. Oh, can this woman do coldly intelligent.

Lenora Crichlow as Glory


Lenora Crichlow is absolutely perfect on Being Human, playing the genuinely kind, sweet, and over-the-top wonderful Annie with such adorable vulnerability that you can't help but fall for her (can you tell that I have a girlcrush?). It would be fun to see if she could play the polar opposite of that, so let's stick her in a red dress—her hair's already curly!—and let her start complaining about how nobody will help her find her Key.

Lee Thompson Young as Ben Wilkinson


I've always felt that Charlie Weber, who plays Ben (did anyone else know he had a last name?), is one of the weaknesses of Season 5. He's bland, completely lacking in charisma, and I don't care one bit about him, so his ~conflict~ over how to react to Dawn is yawn-worthy to me. The part, though, had a lot of potential, and if you cast someone as genuinely nice-seeming as Lee Thompson Young in this role, you could get some genuine investment from your audience and make his breakdown and death really moving.

Aziz Ansari as Warren Mears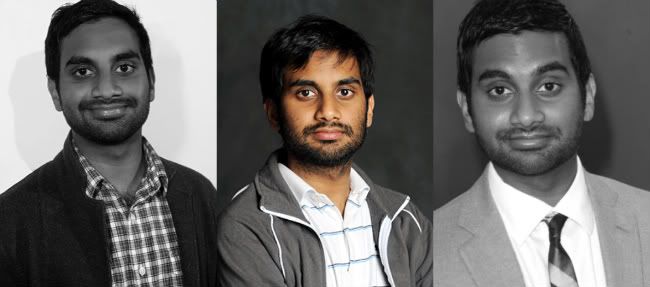 Aziz Ansari seems so wonderful that I almost feel bad casting him as the slimiest, evilest, most unlovable character in the Buffyverse, but anyone who's mastered comedy as well as he has deserves to take on some drama, too. I bet he could go all the way in episodes like "Dead Things," and it's so easy to imagine him arguing that Sean Connery is the greatest Bond ever, you know?

Donald Glover as Jonathan Levinson


Donald Glover revels in his nerd status. The idea of playing a high-school-nobody turned evil geek would just thrill him to death, I'm sure of it. AND HOW MUCH FUN WOULD HE BE IN "SUPERSTAR"? SO, SO FUN.

Mark Indelicato as Andrew Wells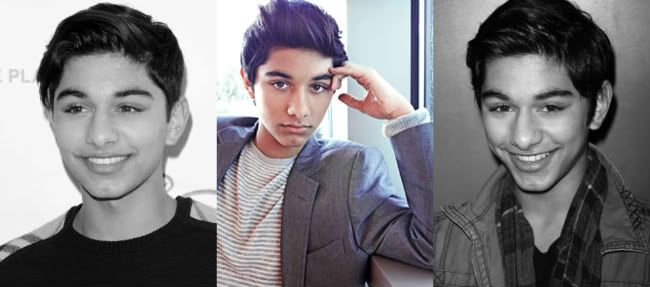 On Ugly Betty, Mark Indelicato proved that he has the young, slightly effeminate quality that Andrew needs, as well as that he's ridiculously lovable. I bet he'd be cute as anything in this role. You'd believe him when he says that redemption is hard and that crime tastes funny. Don't even pretend that you wouldn't.

Nelsan Ellis as Caleb


Famous for being (perfect as) Lafayette on True Blood, I recently saw him play a simple, good guy in Secretariat (and spent the entire movie trying to figure out where I knew him from—he was unrecognizable without that turban and way of walking). He makes you love over the top, and since Caleb is about as over the top as they come, let him ham it up on the opposite end of the spectrum here, playing the misogynist preacher man. And we already know his Southern accent would be substantially more believable than Nathan Fillion's (*shudder*).

Ken Jeong as Principal Snyder


Dictatorial and power-mad pedagogues? Yes please!

Iqbal Theba as Principal Flutie


Oh come on. Come. On. Duh.

Aldis Hodge as Holden Webster


Okay, so Holden Webster (the psych student-turned-vampire from "Conversations with Dead People," in case the name doesn't ring a bell) is a one-off. But he's easily my favorite one-off in the series, and I have a crush the size of Montana on Aldis Hodge, who would perfectly fit that role (this man has range). So I cast him!

---
Post a comment in response: